Running an online fundraiser auction? Here's how we can help
We will give your fundraising organisation the ability to run an online auction from your own website.
Our software powers auctions every day all over Australia and the world. We will be there every step of the way to ensure your auction runs smoothly.
If you have any sort of fundraiser, charity or special cause that requires online auction functionality without having to buy any hardware, programs or licenses, we have the solution for you. We provide you and your donors with online bidding built right into your own website.
Scalable online fundraising and charity auctions
Whether it's 50 charity auctions or just one, or whether it's 10,000 or 10 potential online bidders. Regardless of your requirements, rest assured that we will take care of everything. Our turnkey fundraising auction solution includes local Australian-based support team, the best service and of course all technology for the duration of your online event.
We help fundraisers and charities run professional online charity auctions on their own websites. Your auction could be up and running within hours!
Our custom branding and colours means that your platform will promote your own brand and events, whilst aligning with your existing advertising campaigns.
You have access to every bidder who registers to bid so that you can promote your online auctions and other events as well.
And included is the ability to run reports, produce invoices and take online payments.
Fundraising Online Auction Software Advantages
Simple to set up and manage
Your branding and colours
Local based Australian support – we will ensure everything is set up and runs perfectly
Local based Australian Marketing assistance for website and email marketing
Bidders can bid on all devices including mobile phones and tablets
See bids in real-time
Simple to set up and manage
Reporting
Invoicing
Bidder management
Feature-rich options such as bid extension or lot staggering
Add detailed descriptions and as many pictures as you like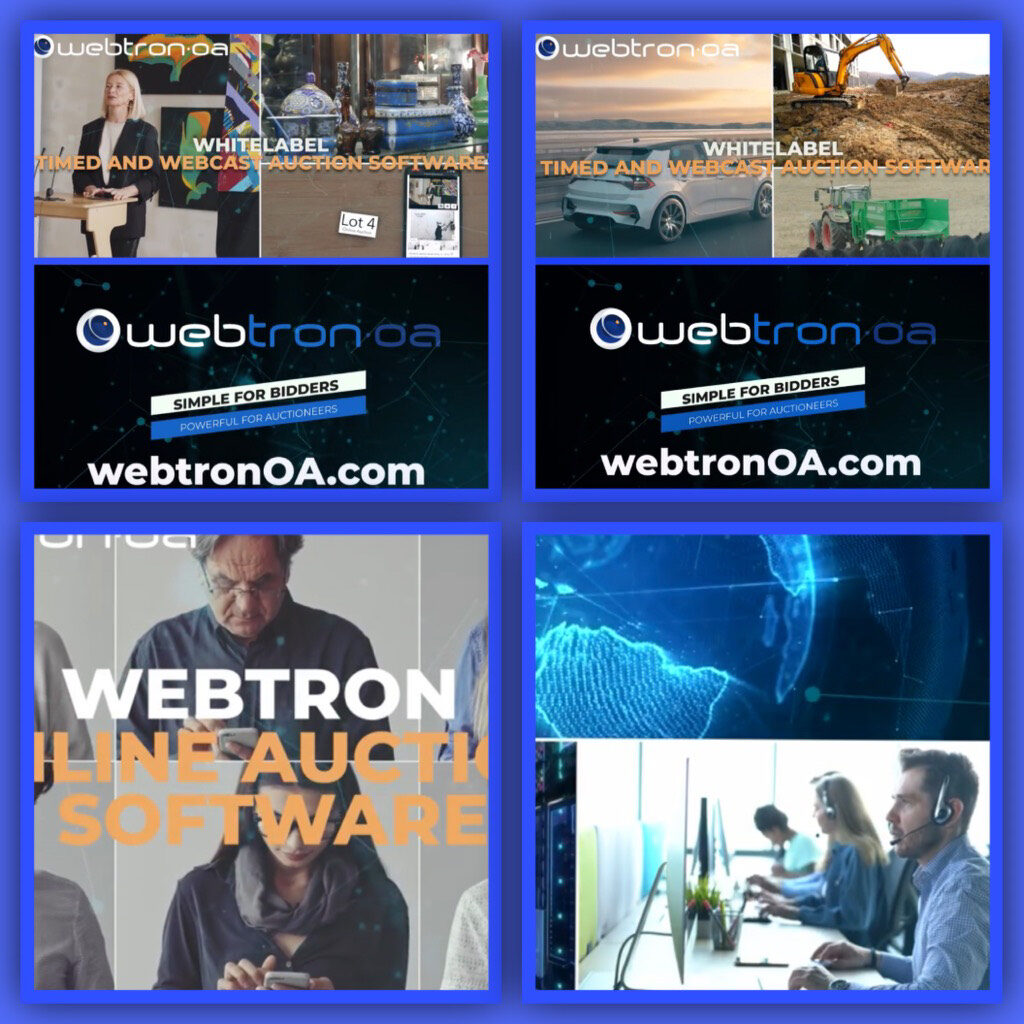 The new Webtron 7.0 Auction Software is here
There has never been a better time to upgrade your online auction software to Webtron's 7.0 newest auction software release.
Take advantage of a white label auction solution that runs from your own website. It has been designed for Fundraiser auctioneers like you to take your online auction business to another level.
It's 'Simple for bidders and powerful for auctioneers'.
Please get in touch and arrange a demo for your business.
Want to learn more? Contact Fundraiser Auctions Directly